The following articles, in no definite order, share ideas and techniques
that I have gathered over the years to help me grow in self-direction
and realize the power within.
We are all born in the Image and Likeness of Greatness and it is our "job" to develop that Image and Likeness to its full potential.
Please share your experiences in the comment section of the articles
Thank You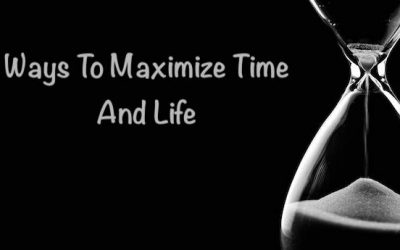 11 Ways To Maximize Time And Life My business experience has taught me one true thing: That maximizing your productivity, happiness, peace, or impact can best be accomplished if you clearly understand the 11 Rules of Time to help Grow Your Business. I have previously...