As I have mentioned in other article the writing of Orison Swett Marden has had a profound and long-lasting impact on my personal development.
Every time I re-read his books I am always redirected to a more solid personal direction. Life has a way of throwing us curves, especially in these turbulent times, filled with so much negativity and frightening concepts of social engineering. Individuality is negatively targeted in so many ways.
Another reason why I enjoy Orison Swet Marden's writing is he is always reminding us of the importance of Values and Integrity, especially being honest to SELF.
I came across a recording of a passage, I made years ago, from Marden's "Iron Will" the other day and it was helpful to me to "get back on track", It is only a few minutes and hope it will be helpful to you also.
Orison Swett Marden on Persistence (3.30 minutes)
Download the MP3 below to your computer to listen later.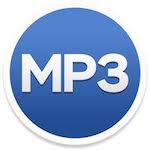 Share this page with friends.
My most favorite Book of Marden's is
The Miracle of Right Thought, published 1910
Download your FREE PDF copy!