A Blog Post right out of the Past
2020 and the COVID19 pandemic has altered the routines of many of us. I have become more reflective and spending time reading what I shared 10+ years ago.
I am finding out that platforms may change, tools more sophisticated, but the BASICS of Business seems to stay the same, in so many ways.
The one thing that is constant is the necessity of SOLID Relationship Building.
The following is a post I had on my old Blogger platform. I had to edit some links and un-link some words since the Internet is always in the State of Flux
Dateline June 1, 2009
It has been too long since a post to this Blog.
Everyone has heard all the excuses in the world for Procrastination
so I won't Bother.
What I am excited about is the Explosive Direction of our
Focus Society Mastermind, and the opportunity being enjoyed by the Lifetime and FREE Members.
The use of the Powerful Internet to Mastermind Creative Ideas,
Share Dreams and Accomplishments with people, not in our Circle
a few short months ago, has been Much Fun and Very rewarding.
But I am asked often about my Internet Business.
Do I have an Internet Business?
My immediate answer is NO
I use the Internet to develop relationships with like-minded people who share the same desire to succeed in Marketing!.
YES, I SELL THINGS to people who want them.
I am a Peddler, not an Internet GURU
Use the Internet, Social Networking, and all of the wonderful Free to
No cost Tools to Introduce Your True Authentic Self to the Global population.
Create Your Actual Business
and share it with those who care
A perfect example of the Power of Effective Internet Relationship Building,
Branding and Advertising WHO You Are and What You Do just occurred in my Life.
My phone rang a voice from the past (over 20 years) asked "What's happening Bartok?"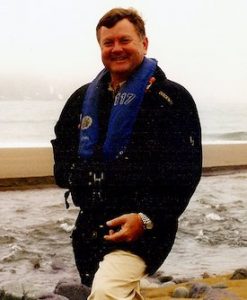 James Strauss, a brilliant man I met in 1970, and together we formed a Successful Sales Organization, said he found me on Twitter, Facebook,  and Google Search
Jim and I have not touched base for a couple of decades and because of the Power of the Internet as a Medium of COMMUNICATION we recommunicated and formed a joint effort of Building a business again
I see another mutually Rewarding relationship growing together
Is the Internet our Business?
NO
We are in the People Business, providing products and services to those in the Market.
Jim is a very accomplished Author, Screenwriter, and Publisher.
Below is just one example of his work.
Limited quantity available on the First edition
Order Today