This week's Call-In Talk Show focused on the effective use of E-mail Marketing, especially for authors.
We were joined by J.L. Callison, Lewis McIntyre, Karen D. McIntyre, Julie Witmer, Cartographer, and Nancy Lou Henderson
Email marketing, when done effectively, typically outperforms Social Media posting, since you are not in control of who sees your posts. We appreciate our subscribers opening the Update we send. Typically 75%+ mail is opened and a slightly higher percentage of links are clicked through. Our unsubscribed list is very low. One system that assures solid open rates and click-through is to be sure to always delivers as promised.
When someone signs in to the opt-in form on the website or Facebook Page be sure to establish upfront what the subscriber can expect and how often. In the firs email thank you be sure to mention they have the option to unsubscribe at any time. In fact, in the follow-up broadcasts, we mention to the subscriber that if they are not satisfied with the material presented "Please Opt-Out Now". Few ever do.
A few more ideas of this method are mentioned in this previous Blog Post, Connecting With Your Customers

Here is the complete podcast:
Download and store on your hard drive here: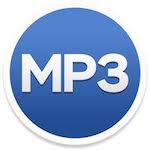 Be sure to take a look our callers published Books: